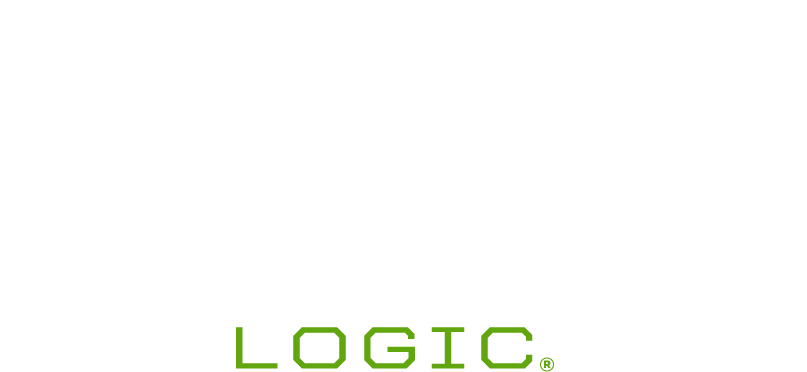 Adds up to 1,200 pints of clean, sterile steam per day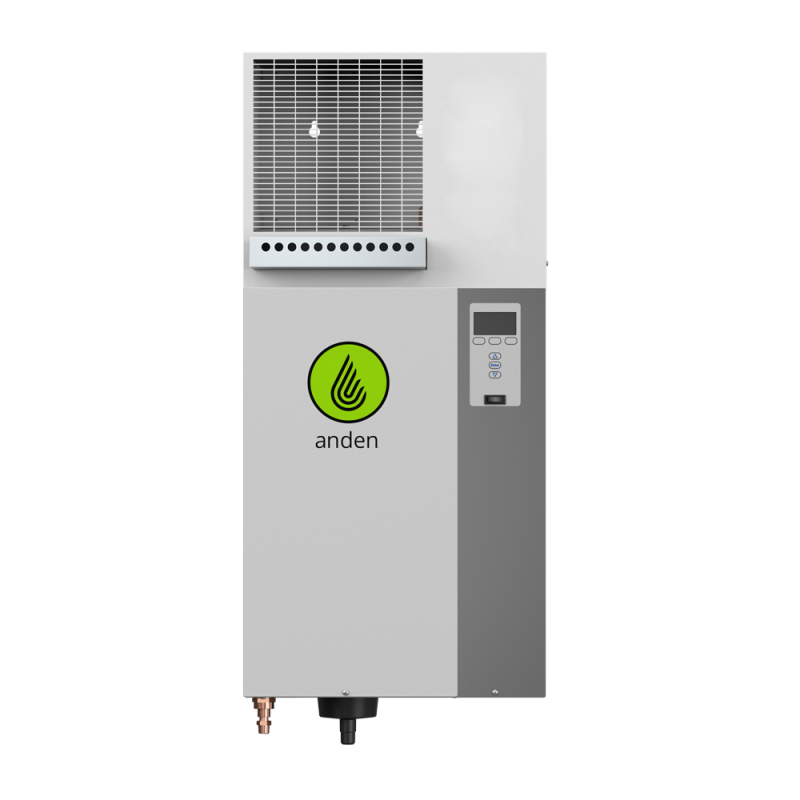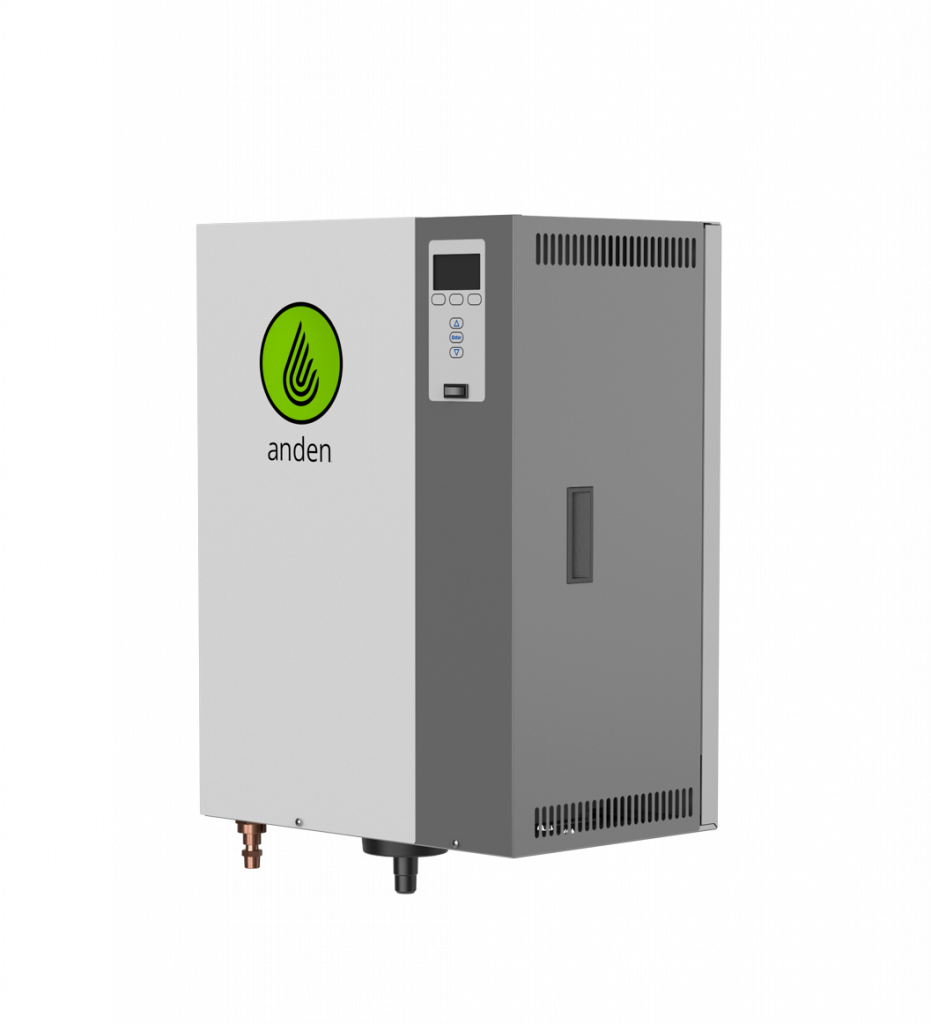 High-Capacity Steam Humidifier with Vapor-logic
ANDEN AS150
Anden steam humidifiers are designed for maximum growth and optimal plant health. The Anden High-Capacity Steam Humidifier with Vapor-logic delivers commercial strength steam humidification to your grow room, capable of adding up to 1,200 pints (150 gallons) of moisture per day.
This unit distributes steam evenly throughout your space, using a dedicated fan pack that is powered by the humidifier itself. This allows for ductless installation, making the AS150 a versatile option for any space that needs tight humidity control. Check below for the full list of industrial specs and grow-optimized features that will set your operation apart.


Humidity and Growth
Humidity control is critical. As a cultivator, you know that. Each stage of growth requires an optimized environment. That's why we recommend keeping tight control over humidity to prevent mold and mildew, and ensure that the transpiration rate and CO2 levels are being optimized for efficient photosynthesis.
The Anden Impact
Anden steam humidifiers put you in control of your grow environment. You get maximum moisture, VPD, and on-board control, and remote monitoring capabilities to make it all intuitive. Simply put, these grow-optimized products are designed with your plants in mind.
Vapor Pressure Deficit
For optimal indoor growth, don't forget about VPD. It's a measure of the difference between vapor pressure in the leaves of your plants and the air surrounding them. Humidity control in the grow environment helps ensure that plants can "breathe" by taking in moisture and letting it out.