THE NEXT GENERATION
Designed and built for cultivation, with materials proven to perform in extreme conditions.
Grow Optimized Dehumidifiers
Maximize your yield with greater environmental control – the backbone of every successful grow room.
We Never Cut Corners, Neither Should You
Upgrade your grow room with gear specifically built to grow plants indoors more efficiently.
"First time we have been able to hit our desired RH at night "
Greg S.
Cultivation Manager, Shango
At capacities up to 320 pints per day and up to 500 cubic feet per minute of airflow, our dehumidifiers are the only products on the market specifically designed to pull moisture out of the air at lower temperatures.
WHY YOUR
ENVIRONMENT MATTERS
Cultivators like you face three significant climate obstacles when attempting to harvest high-quality, high-yield crops – temperature, humidity and air flow. Temperature
Without the proper grow room equipment, it becomes increasingly difficult to maximize your yield. Factors such as air leakage, ventilation, heat radiation, solar gain and even outdoor temperature can impact your business. Humidity
The biggest challenge facing indoor cultivators is controlling of grow room humidity. Yields are particularly sensitive to humidity swings. In fact, 97% of the water dispensed to plants ends up in the air. Is your grow room properly equipped?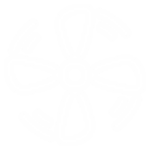 Air Circulation
Maintaining proper airflow helps carry moisture away from plants. If moisture collects on the leaves for too long, your crop will be at risk of bud rot, mildew, mold, pests and more. Prevent disasters from impacting your investment.
ANDEN
GROW PRODUCTS
DEHUMIDIFIERS
Anden has the only dehumidifiers that can pull moisture out of the air at lower temperatures to "simulate fall."
ANDEN
GROW PRODUCTS
HUMIDIFIERS
Ideal humidity varies from 70% in seeding stages to as low as 30% in flowering stages. Maintain extremely precise humidity.
ANDEN
GROW PRODUCTS
PRECISION CONTROLS
Smart Wi-Fi alerts provide effective and convenient monitoring of conditions anywhere, anytime.